Interesting...
Home Living Quarters Cooking Restaurants
Trips Osaka, Kyoto and Kobe Kamakura Toronto Visit
Tokyo Asakusa Cherry Blossoms Chinatown Kabukicho O Daiba Sakuragicho Tsukiji Fish Market
There's definitely a lot more (especially caught in my cell phone but I've been too lazy to email the pictures to post up on this site....they only let me email pics one at a time, so too bad)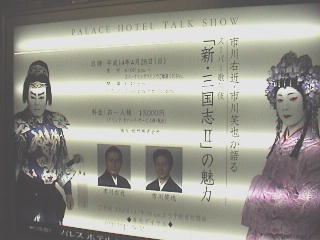 They're both men.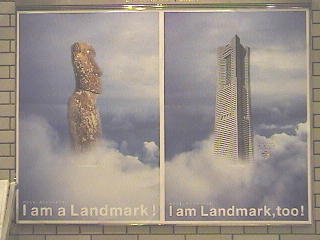 So lame! (Landmark is the tallest building in Japan and located in Sakuragicho, Yokohama)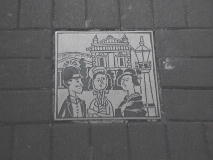 They have many decorative and interesting street tiles that says something about their neighbourhood. I think we have it in Toronto too but Japan's are more colourful, when you find them. I saw ones in Kobe that were glass with colourful glass objects inside making a piture.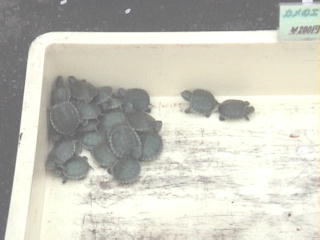 Saw these at one of the street stalls beside the river/stream outside my apt.