Living Quarters
Home Cooking Restaurants Interesting
Trips Osaka, Kyoto and Kobe Kamakura Toronto Visit
Tokyo Asakusa Cherry Blossoms Chinatown Kabukicho O Daiba Sakuragicho Tsukiji Fish Market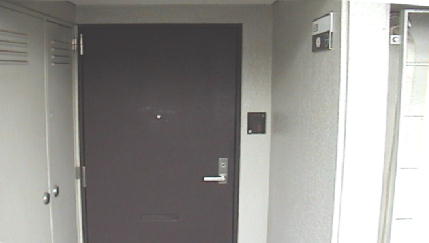 Welcome to my abode!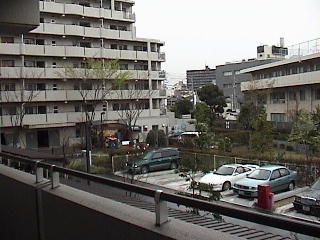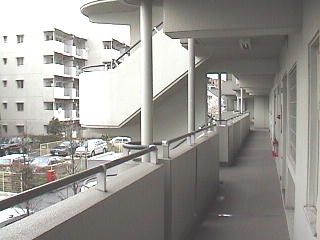 Scenery just outside my door. Turn to your left and you see the left pic, turn to your right and you see...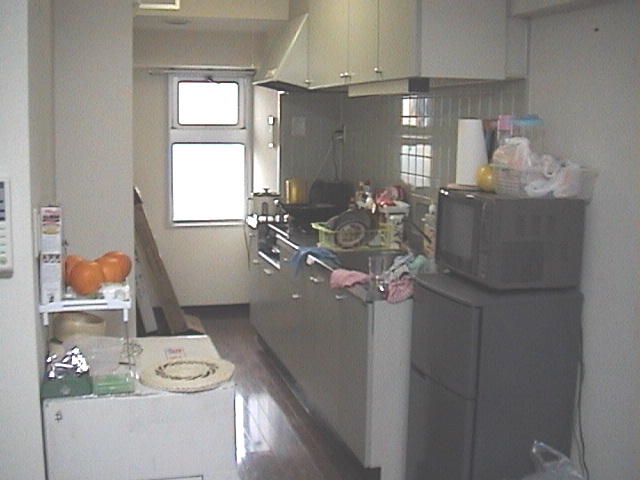 My kitchen. And obviously I'm too lazy to clean it up a bit first before taking the shot. Those are my oranges....like I told you dad, I make sure I eat one a day! =)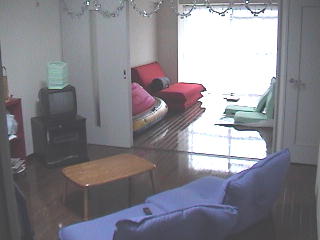 I was standing between the two chairs to take the picture of the kitchen behind the middle living room. Hope that helps in explaining where things are. The living room with the red fold-out sofa is suppose to be a bedroom but since I only have one room mate, we keep it as a living room. Don't ask me why we have a boat there...I tried hinting that maybe we should be deflate it...but alas, it's still there. Elisa, Jeff, who's gonna take the red sofa? I borrowed it from my co-worker when Jeff came to visit and I still haven't returned it yet.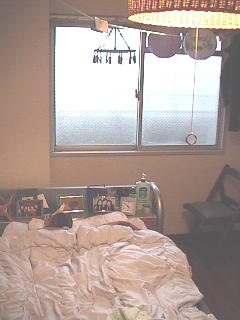 These are shots of my bedroom. That's a map of China pinned in front of my desk (btw, the desk is foldable and I am really tempted to spend a few hundred dollars to ship it back home just coz I haven't seen something like that in Toronto...but the desk plus chair only cost me about $150). Can you find the reindeer wearing the eye mask? Allie, where's your reindeer??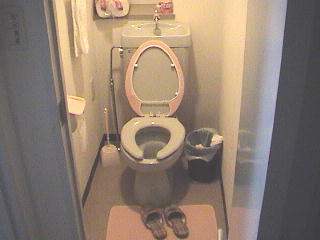 And of course there's the infamous penguin. I love how the toilet is separated from the rest of the washroom. In my apt. the bathtub and shower are it's own separate compartment too. Toilets have their own separate slippers from the rest of the household slippers, sometimes, as newcomers, you can't help but walk out in them...