Sakuragicho
Home Living Quarters Cooking Restaurants Interesting
Trips Osaka, Kyoto and Kobe Kamakura Toronto Visit
Tokyo Asakusa Cherry Blossoms Chinatown Kabukicho O Daiba Tsukiji Fish Market
Tokyo has many train, subway, monorail lines. I live on the Toyoko Line which connects Tokyo and Yokohama, hence the name Tokyo-Yokohama. At one end of the of line is Shibuya, an area known for shopping for young Japanese females (or so I was told) and also where I teach one of the schools.
The other end of the line is Sakuragicho, located in Yokohama, and an area with a beautiful harbour view and also where the final World Cup game is held. I live less than 30 minutes away from both ends of the line by train. Chinatown is only 5 minutes away from Sakuragicho.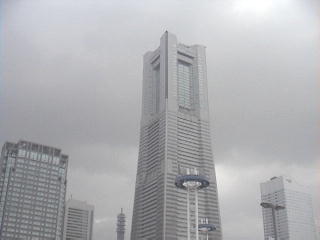 This is Landmark Tower, the tallest building in Japan. It's only 60 something floors I think with the fastest elevator in the country as well, 40 something seconds.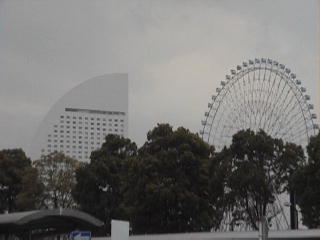 Here's a shot of another Ferris wheel. I wonder if every major city in Japan has one. There's two in Tokyo (I got a picture of the one in O Daiba), one in Osaka, I think one in Kobe too? Gina said that it was almost as if there was a competition going on for building the biggest Ferris wheel.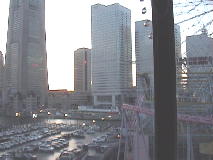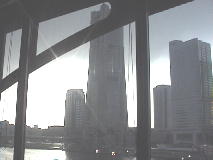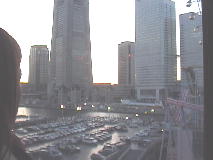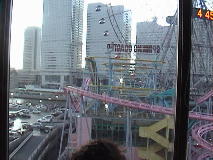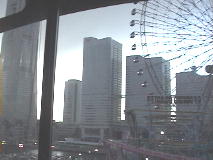 These are just some views of Sakuragicho from L.A.S.T., a Mexican restaurant that Gina, Angela and I tried.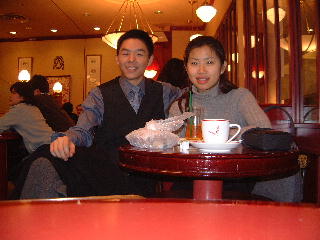 Here's Brian, but I'm sure you all recognize him from his own site with those quirky and funny remarks....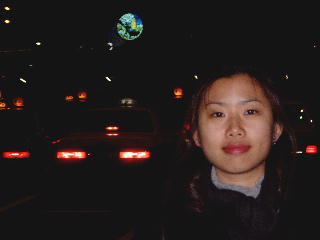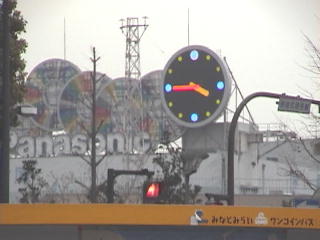 That sphere in the background is a huge TV. The next picture is a daytime shot.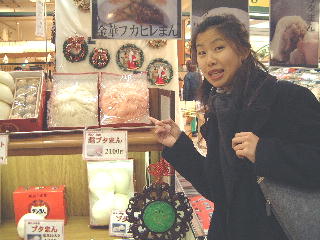 Those are called manju (man tou, tou meaning head in Cantonese). We see it in those kung-fu shows all the time. There are sooooooo many similarities between Chinese and Japanese, and a lot of things come from ancient times. Only I have to admit, I think the Japanese have really made things more esthetically beautiful and pleasing to the eyes. Those are the hugest "man tou's" I have ever seen. It's exactly the same size as my head!